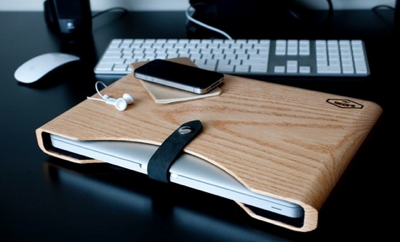 You have plenty of choices
when it comes to laptop cases
, right? So what would make you want to go with the
Blackbox MacBook Pro Case
($129)? Well, style for one, and two, it's just plain cool.
The Blackbox exterior is made from solid oak for serious protection, while a soft and smooth inner felt lining ensures that your 15- and 13-inch machines stay scratch-free. It will add 1.5 pounds of weight to your book bag, but if you're a light packer (meaning you don't carry everything and your kitchen sink out to your neighborhood coffee joint), you shouldn't notice that much of a difference.
See more images of the lovely natural cases when you read more.