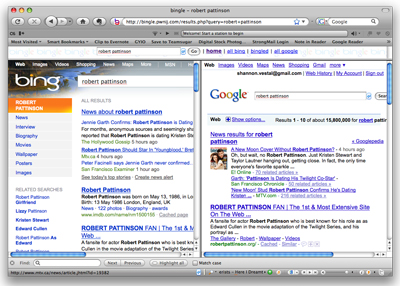 Want to really put the competition between Bing and Google into perspective? Check out Bingle.
Type your search term into Bingle, and it'll produce both Google and Bing's results, presented in a side-by-side comparison.
That's really what we care about as users, right? It's fun to see how the outcomes differ, and it's useful if you're not finding what you're looking for on one engine.
Found a useful website you'd like to share? To learn how to post your favorite websites to our Website of the Day group, read more