It's not often that I'm genuinely frightened when I play a video game. Bioshock taught me a thing or two about expecting the unexpected around every corner, while the Resident Evil franchise just creeps me out. But playing Alan Wake is like mashing up the cool episodic layout of 2008's Alone in the Dark with the sheer horror and suspense of Silent Hill. The number of times I nearly jumped out of my skin as if I were really involved in this nightmare were too many to count, but it was totally awesome nonetheless. There were a few drawbacks to Alan Wake's predicament, but when looking at the game as a whole, it lends a fresh take to a quest we've seen a hundred times: save the girl.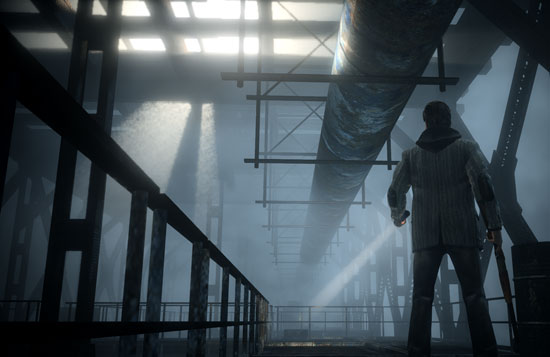 Alan Wake is a fiction writer who takes off to a secluded, sleepy Pacific Northwestern town called Bright Falls to get away from the demands of his hectic life, and hopefully blast through his nagging writer's block. But things quickly turn sour when his wife goes missing, and he is questioned by the police. There are some seriously dark forces at work against Alan, and he has to use all of his horror-writing skills to find his beloved wife. It's a great setup, and it only gets creepier from there.
To find out more about Alan Wake, and what I think of the game when you read more.