We've seen film magic turn into reality before — remember, the tablet was first seen on Star Trek! Now for those who daydreamed of a life as cool as Marty McFly's as a kid, your turn has come. During this week's New York Toy Fair, Mattel announced plans to produce the pink hoverboard from Back to the Future Part II.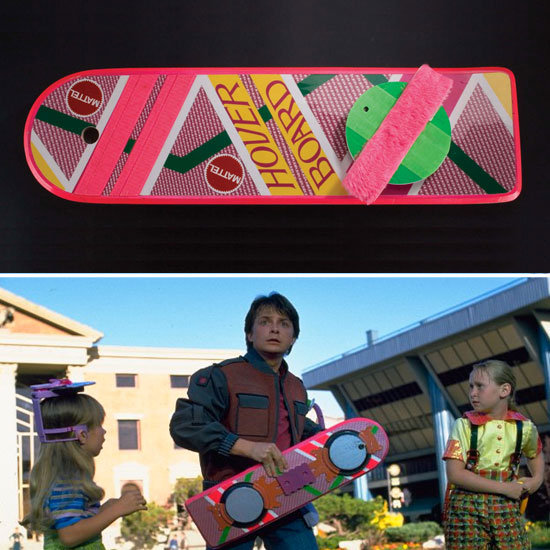 OK, there's no actual air hovering that will occur, but it's a 1:1 replica that will glide over most surfaces and make whooshing noises. Mattel will take pre-orders from March 1-20 for the hoverboard, expected to ship in the 2012 holiday season. There's a bit of a catch: Mattel needs you to get your fellow superfans to pre-order the product to bring it to production. As they say, "Because this is such a high-cost item, there will be a minimum number of orders required to go into production. If we don't receive the minimum orders, won't go into production and customers will not be charged. The price will be announced later this month."
It's up to you mini-McFlys to make the hoverboard a reality! The hoverboard, though, is just one of the products that can have you living like Marty; follow the break to see what else can get you Back to the Future.