Although I'm not in Germany attending the GamesCom 2009, I've been anxiously awaiting the announcements to flow in from the upcoming conferences. First up, and admittedly the one I've been waiting for, is Sony's announcement of a thinner and cheaper PS3.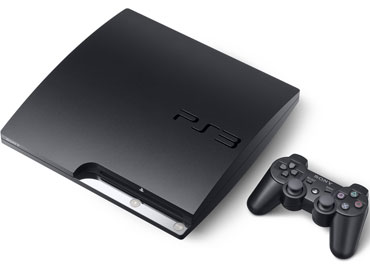 Launching on Sept. 1, the PS3 Slim will come with a body that's 33 percent smaller, a big 120 GB hard drive, and will set you back just $300 — $100 less than past PS3 price tags. But if you don't mind the current PS3 heft and can't hold off until September to get your hands on a console, you can now purchase an 80 GB PS3
for the same $300 price
. Plus, getting your presale on has never been easier, as both
Kmart
and
Sears
have listed the PS3 Slim on their websites for presale already.
But that's not all coming out of the Sony camp today in Germany. Get the deets on the new PSP Minis when you read more