Xbox One Fitness Games
Xbox One Games to Get Moving — and Even Grooving
Those clever executives at Microsoft released the new Xbox One the week before Thanksgiving, ready for our long weekend packed in a room with family looking for a way to get some energy after a haze-inducing turkey meal with all the trimmings. Now that the Xbox One is here, we're adding these fitness games to our living rooms. Refuse to let the postbird coma get you down, and break in the latest gaming device with these sweat-inducing titles.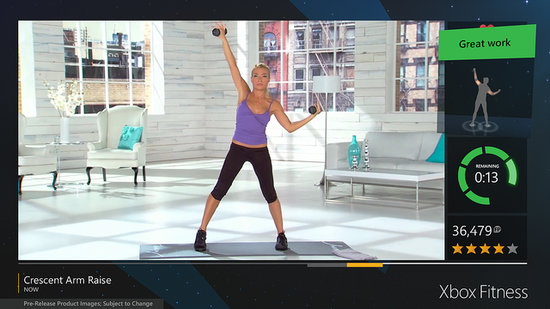 Kinect Sports Rivals Preseason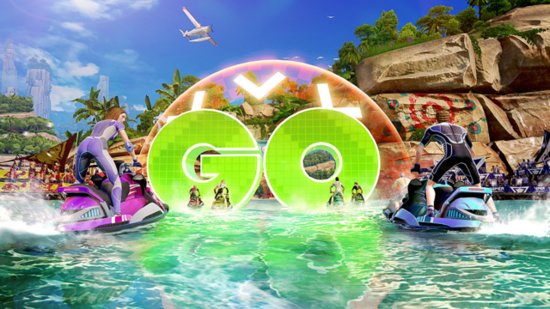 The next generation of Kinect Sports, Kinect Sports Rivals Preseason, is aptly named as the free launch-day teaser to hold us over until the full version of Kinect Sports Rivals launches in Spring 2014. The new Kinect sensor with its higher sensitivity shows off in this jet ski race, registering a change of a finger motion to have you barreling through water and jumping off barges. Play on your own, or challenge a friend in split-screen mode. In our trial of the game, the POPSUGAR Tech editors ended up getting more of a workout than looks possible when watching as a spectator.
Xbox Fitness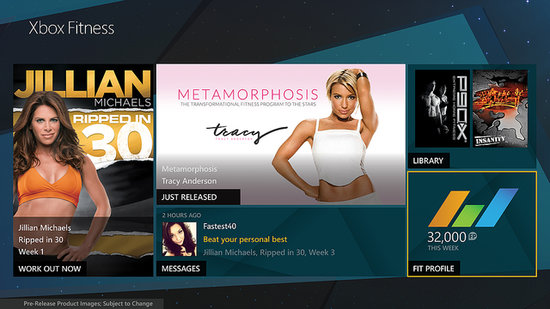 Free with an Xbox Live Gold subscription through December 2014, the Xbox Fitness service brings together a catalog of workout videos from top trainers, including Jillian Michaels, Tracy Anderson, and Tony Horton of P90X. Once users get in the swing of things, Xbox Fitness acts as a personal trainer, creating personalized workout routines of 10-60 minutes based on past workout history and performance as monitored with the Kinect sensor. Xbox claims the sensor will help you keep top form and even read your heart rate.
Zumba Fitness World Party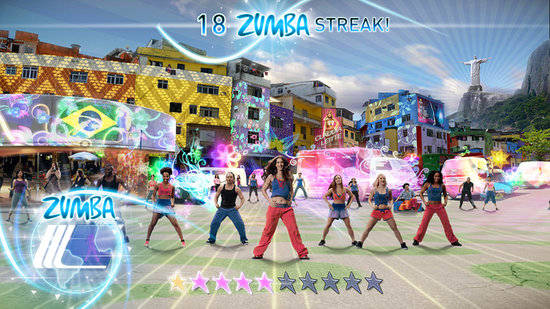 If you can't get enough Zumba dancing at the gym, Zumba Fitness World Party ($50) is your chance to have the 1,000-calorie-an-hour-busting fitness routine any time of day at home. Players travel through the world Zumba-style working out to over 40 new songs and following the moves of top well-known instructors, including Zumba founder Beto Perez.
Just Dance 2014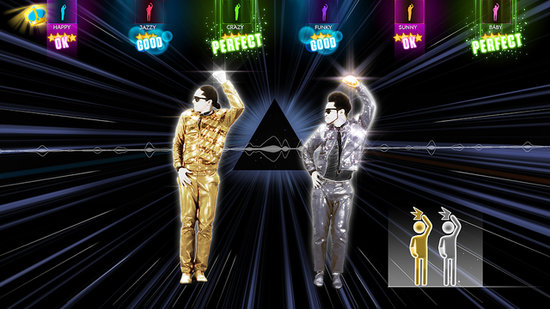 The living room has never seen moves like Just Dance 2014 ($50). No more rock, paper, scissor rounds to decide which duo dances next; Just Dance 2014 now accommodates up to six dancers per song, with each dancer getting her own choreography. A Just Sweat mode tracks calories burned while dancing to some of the new songs, which include "Get Lucky" by Daft Punk featuring Pharrell and "Blurred Lines" by Robin Thicke.