Who Is New Doctor Who Peter Capaldi?
The New Doctor, Peter Capaldi: What You Need to Know
The rumors were spot on — Scottish actor Peter Capaldi is taking the reins as the Twelfth Doctor. The new Time Lord was announced during Sunday's TV show Doctor Who Live: The Next Doctor, which was simulcast in the UK and US. Peter's first take as the Doctor will be seen in this year's annual Christmas episode. Not familiar with Peter? Catch up with his pre-Doctor career below.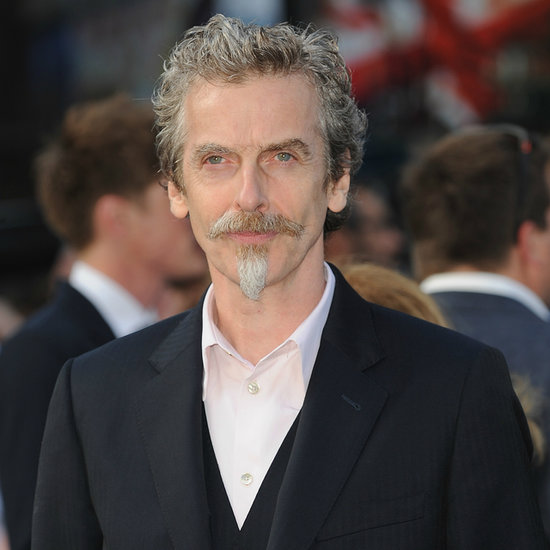 Malcolm Tucker — Peter's best known for his role as Malcolm Tucker in the BBC political satire The Thick of It. Malcolm is the director of communications for the prime minister, with a penchant for swearing and threatening to get his way.
Doctor Who Vet — A lifelong Doctor Who fan, Peter took the part as Time Lord, but it isn't his first time with the TARDIS world. He appeared in the 2008 episode "The Fires of Pompeii" as Caecilius alongside then-Doctor David Tennant.
W.H.O. Doctor — In World War Z, Peter played a World Health Organization doctor, otherwise known as . . . W.H.O. Doctor. Mind. Blown.
Scottish Punk Connection — While attending the Glasgow School of Art, Peter was the lead singer in the same punk band as late-night host (and known Whovian) Craig Ferguson, who was the drummer. Hope this means plenty of CraigyFerg/Twelfth Doctor interviews!
Top-Secret Auditions — You can't just stroll up to a coffee shop to negotiate a part as iconic as the Time Lord. In a press statement issued with the news of the Twelfth Doctor, BBC controller Ben Stephenson said they knew Peter would be Twelve "when he did a secret audition at Steven's [Moffat] house under the cover of darkness." Anything for Doctor Who will never be ordinary.
Peter begins filming as the Doctor this Fall. Watch his "hello!" to the world below.