Top Songs on Spotify
Can You Guess Spotify's Top Tunes of 2012?
Spotify just revealed this year's biggest hits, best albums, and most popular artists as determined by its 15 million users around the world.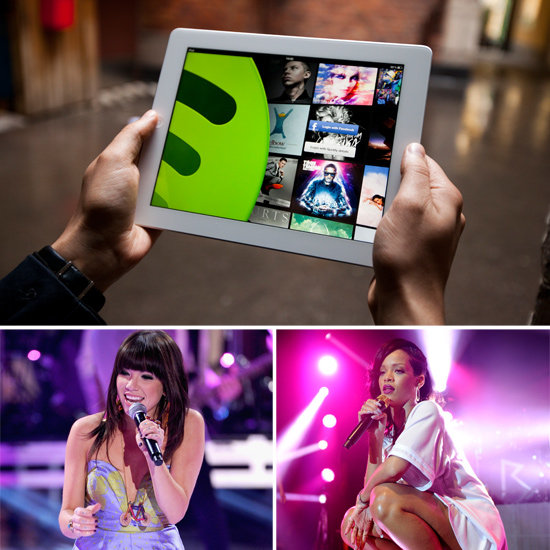 Did "Call Me Maybe" or "Somebody That I Used to Know" take the top honors as the most-streamed tracks worldwide? Try your hand at our quiz and see how well you can guess the music-streaming service's top tunes of 2012 after the break.