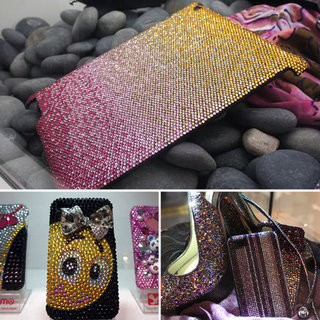 Jan 11 2012 - 7:23pm
CES is a tech conference, not a disco, but we certainly saw enough shimmering gadget accessories to have us temporarily seeing double (and dancing). Gone is the customized crystal craze of years past, and in its place are mass-produced phone and tablet covers that are anything but subtle.
Want your iPhone to wear a sparkling smiley face and a 3D crystal bow? Boom, done. Along with a teddy bear on a field of crystals and an ombre sunset. Take a look at the products that twinkled in our eye and purchasing information in the gallery, because a phone's life is too short for a plain case.