Shia LaBeouf and Michael Cera Both Considered to Play Mark Zuckerberg in Aaron Sorkin's Facebook Movie
Who Should Play Mark Zuckerberg in the Facebook Movie?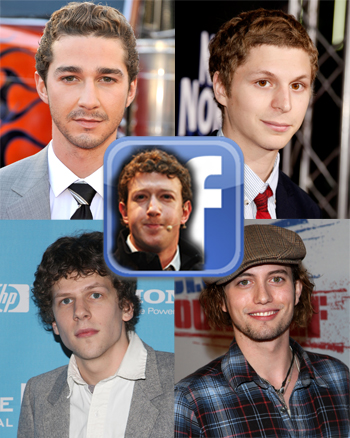 When rumors swirled that Michael Cera may be cast in the role of a young(er) Mark Zuckerberg in the Facebook movie, I could totally see it.

I was a little attached to the idea, honestly, so when I heard that Shia LaBeouf is also being considered to play Zuckerberg, I was a little distraught, because I like Shia too, but don't know if I see him as the charmingly awkward boy CEO.

But it's any man's game right now — it may be neither LaBeouf nor Cera. So I brainstormed a couple actors in the same age range that I could envision as Zuckerberg — Jesse Eisenberg of Adventureland and Jackson Rathbone (Jasper from Twilight).

Is either of them better than the prior two options, or can you think of someone even better?