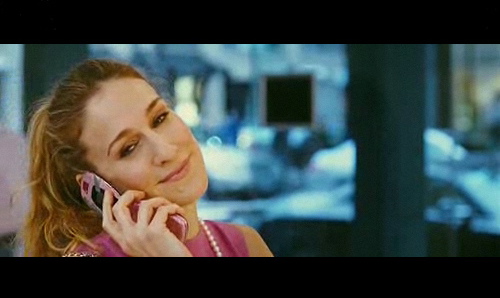 Feb 25 2008 - 3:30am
The noise I made when I first watched the new Sex and the City trailer isn't really found in nature, but that's neither here nor there. This new trailer shows everything, and I'm more excited than ever to see. . . no, I won't ruin it. You have to watch for yourself. And just to show that the Sex and the City people must know who I am, they included several cell phone shots, which I have put together for you in this little slideshow.
And can I just say, how come Carrie looks so sophisticated carrying a pink phone?! I have to wonder, is she the only one who can make it look sophisticated?