It seems like every day there's a new form of online dating. No matter what type of relationship you're looking for — from the "forever" kind to the "friends with benefits" kind — there's an app for that! I've been hearing my girlfriends discuss their wins and losses with a variety of online-dating phone apps, and now I want to hear from you. So this Singles Week, I'm breaking down the newest means of tech-based courtship; weigh in on whether you've had good or back luck with them.
HowAboutWe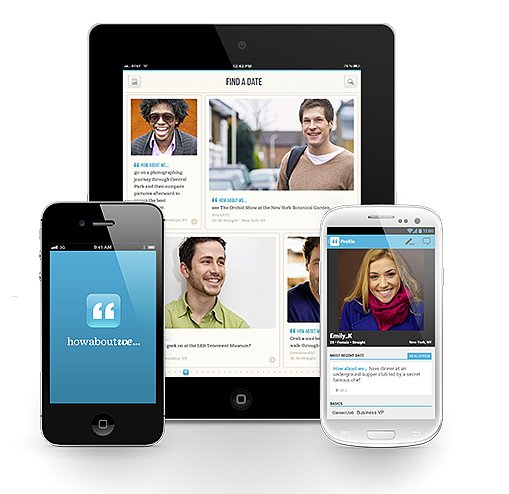 You may know the HowAboutWe dating app [1] as the one that lets you find and put out date ideas in your area. But the recently released version comes with two new features that make the process even easier. Speed Date allows you to browse photos and dates that you can skip over, or double tap if you're interested. And Date Map helps you search and find all those local date ideas on an interactive map. Any early testers of the new HowAboutWe app out there? Weigh in below!
Pure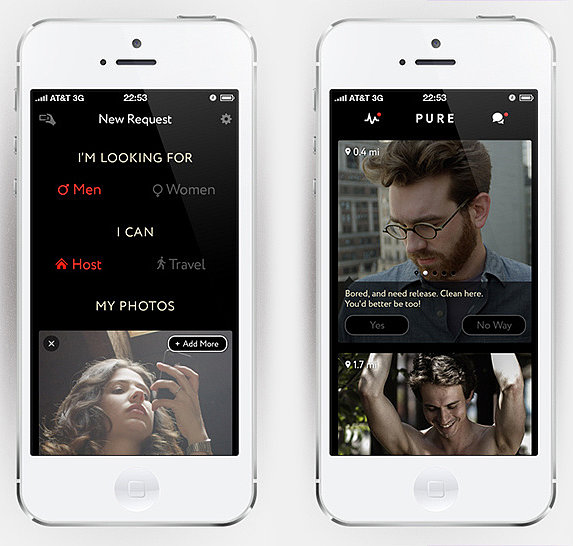 With the tagline "sex is pure," the latest buzz-worthy dating app is Pure [2]. Although it's not really a dating app as much as a hookup app. Pure describes itself as a "quick and safe way to find sex right now." You apply for a membership online, then if you're accepted you'll be provided with potential "dates." Only once you have a match will you be able to request nude photos (profile photos are SFW).
It's sex, pure and simple. Would you try it?
At First Sight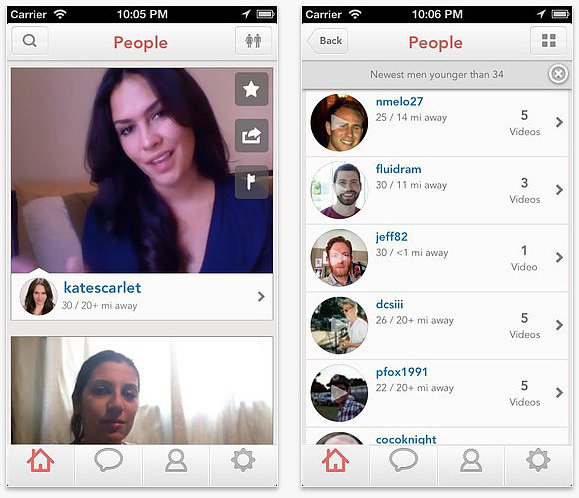 The Bachelor host Chris Harrison introduced dating app At First Sight [3], a joint venture between him and the franchise's creator, Mike Fleiss, this Summer. What sets this smartphone app (available on iPhone, Android, and iPad) apart from all the other online dating apps out there is that it uses video profiles. With the popularity of the Vine app, it's no surprise that this is the next evolution of online dating. Have you tried it?
Tinder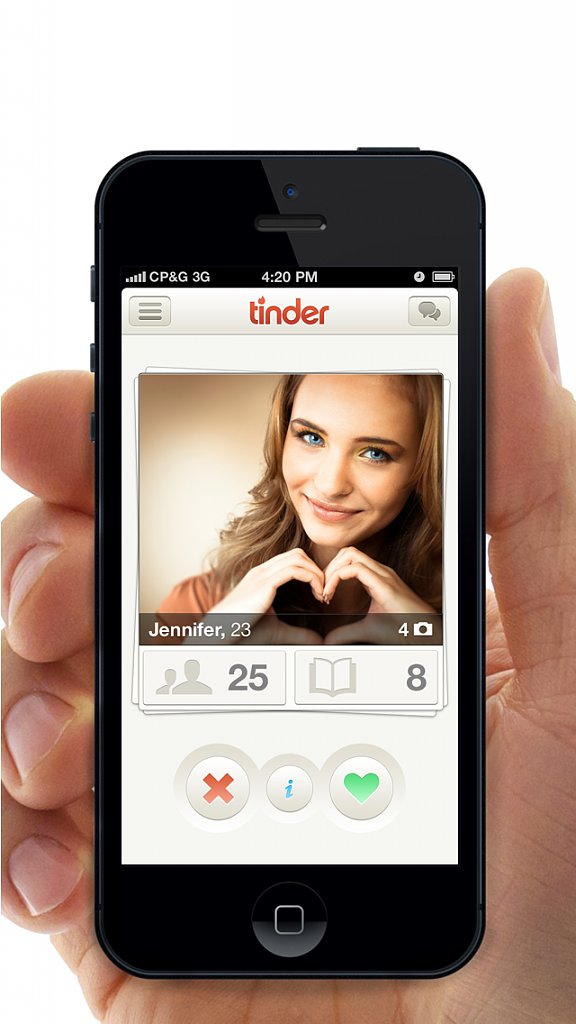 Tinder [4] is an iPhone app for finding someone purely based on looks. It's essentially an online dating version of "do, dump, or marry," pulling Facebook profile photos and allowing you to quickly click through them selecting either "like" or "nope." Only pairs who "liked" each other have the option to message and set up a date. With its addictive game format, I'd be hard-pressed to believe that Tinder has a high success rate for actual dates. On the other hand, the app capitalizes on the reality that physical attraction is often key to at least meeting that someone special. Have you used Tinder? Weigh in below!
Grouper Social Club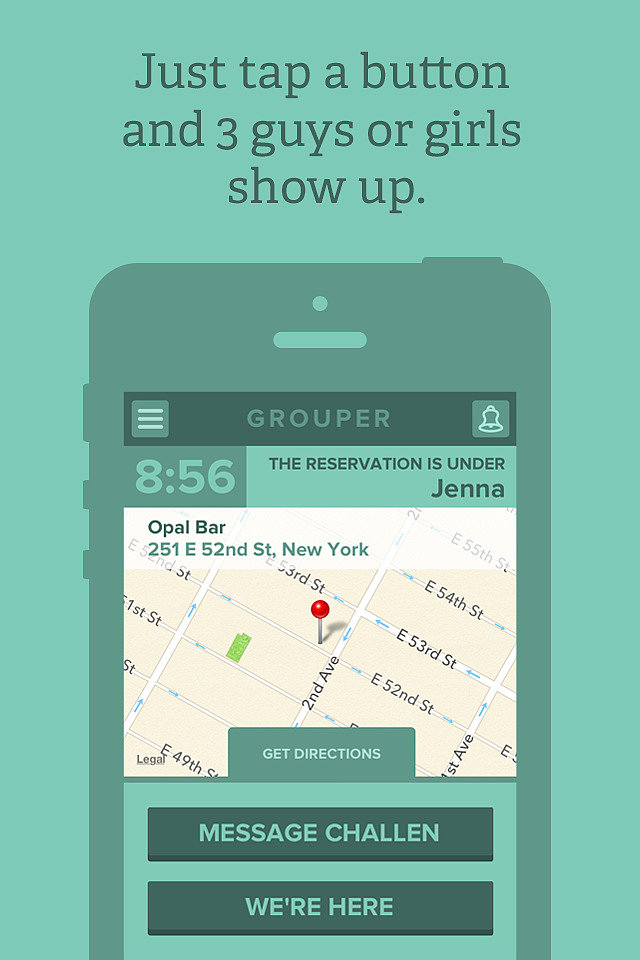 Grouper [5] is a website and iPhone app that sets you and your friends up on a group date by connecting to your Facebook profile. It matches up three guys and three girls (or same-sex couplings) based on your age, education, job, interests, and "general lifestyle." Basically, you pick your wingwomen, and the site selects the date, location, and guys (it also provides a round of free drinks). I could see how the group dates would involve less pressure and more fun, but I'd guess it probably leads to more friendships than serious relationships. If you've tried Grouper, weigh in below!
OkCupid Crazy Blind Date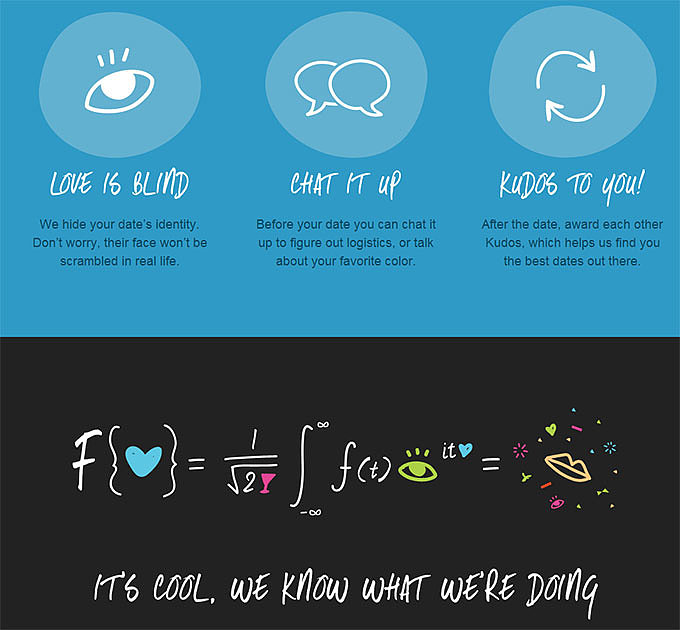 OkCupid recently launched the Crazy Blind Date [6] app, where you pick the time and place, and it sets you up on a blind date with a compatible match. You can't know the identity beforehand, but you are able to chat right before over IM. With the wide range of OkCupid users, I don't know if I'd trust the site to match me up. But maybe it works better than it sounds? If you've tried the OkCupid Crazy Blind Date app, weigh in below!
Lulu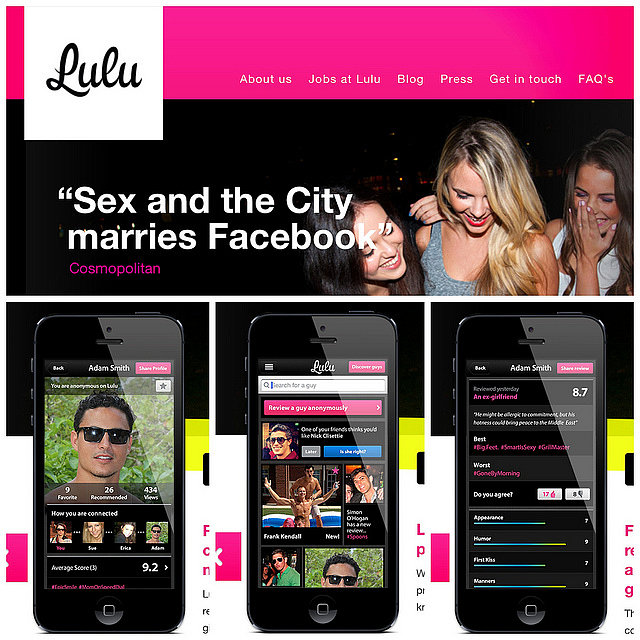 Lulu [7] is an Android and iPhone app for women to review men. You can go on the app — that calls itself a "database of men" — to see whether that guy you're into is the real deal or a sleazeball. Even though you're encouraged to log in via Facebook, the reviews are anonymous. You can rate the guys numerically in a variety of categories like humor, appearance, and manners, as well as choose from serious and silly hashtags provided, like #AlwaysPays, #RespectsWomen, #Boring, and #WearsEdHardy. Have you used Lulu?
Swoon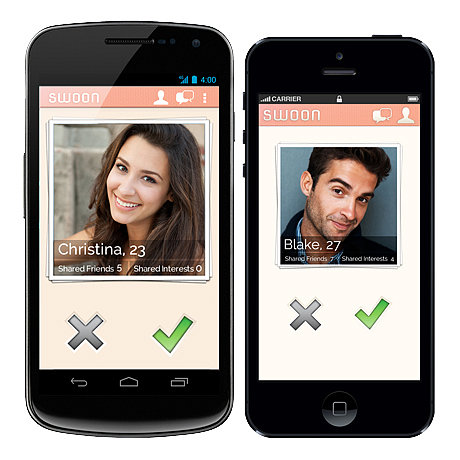 Swoon [8] is an app for Android and iPhone that's similar to Tinder in that you quickly pick a yay or nay option based on photos. You connect to your Facebook account, so you don't have to fill out any sort of profile info or questionnaires. You're matched based on age, mutual friends, and mutual interests, and the more you use it, the smarter it gets at finding better matches. Have you tried it out?
OkCupid App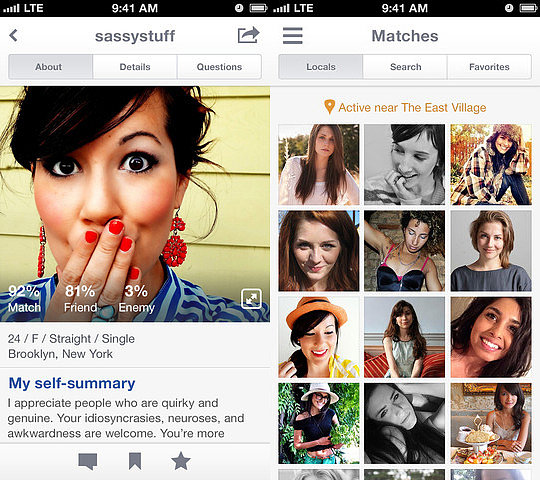 Free online dating website OkCupid [9] has a revamped app for iPhone and Android that it touts as the "highest-rated dating app available." In addition to being able to access matches, visitors, and messages like on the site, the app finds your local matches and provides a way for you to broadcast your date ideas (like HowAboutWe [10]'s concept). From what I hear, the common way to use it is just as a mobile way to check your messages, not for the localized features. Have you had any luck with the OkCupid app?
Checkhimout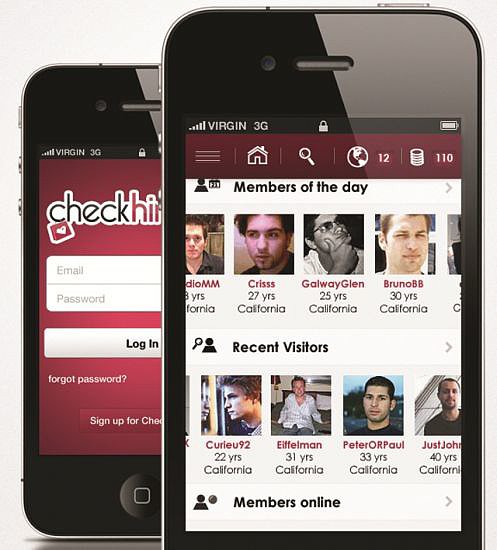 Checkhimout [11] is a website and an app that claims to put the power 100 percent in women's hands so that they choose who they want instead of being inundated with messages from undesirables. Female users make the first move, putting men in their "shopping bag." Have you used Checkhimout? Weigh in below!
Let's Date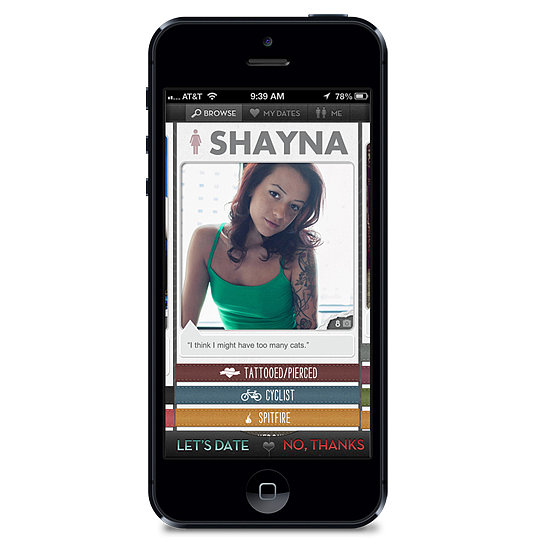 The Let's Date [12] iPhone app connects to your Facebook account, but you also answer some additional questions about your interests that show up by your photo. Then, like with Tinder, you pick "Let's Date" or say "No Thanks" until there's a match. The main thing that sets this app apart from those with similar concepts is that there's a "wingman" feature that allows you to recommend dates to friends. You can even set up a wingman account if you're just interested in setting up your friends, not actually dating. If you've used the app, weigh in below!
Coffee Meets Bagel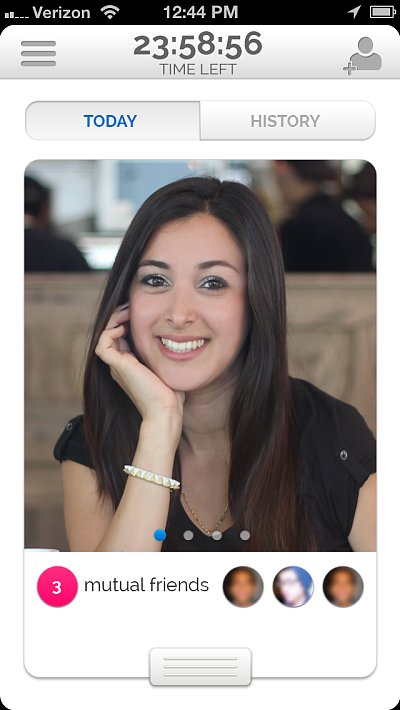 Coffee Meets Bagel [13], which released its iOS app this year, uses Facebook to match you with a friend of a friend. It uses a game-like interface to make the experience fun, and it sounds a lot safer to date at least a friend of a friend than a total stranger, right? Have you tried it?