Yosemite it is! The guessing game as to what Apple would name its newest OS X operating system is over [1] thanks to announcements at the company's annual Worldwide Developers Conference held today in San Francisco. Aside from a catchy name, though, OS X 10.10 should be on everyone's radar for its new game-changing features.
To begin, there's a design overhaul, but the most exciting news is a new iCloud Drive [2], a better Safari, a new way to call people from your computer [3], and continuity between all your Mac devices.
OS X Yosemite will be available to everyone in the Fall — and totally free. Get a closer look now!
Source: Apple [4]
Handoff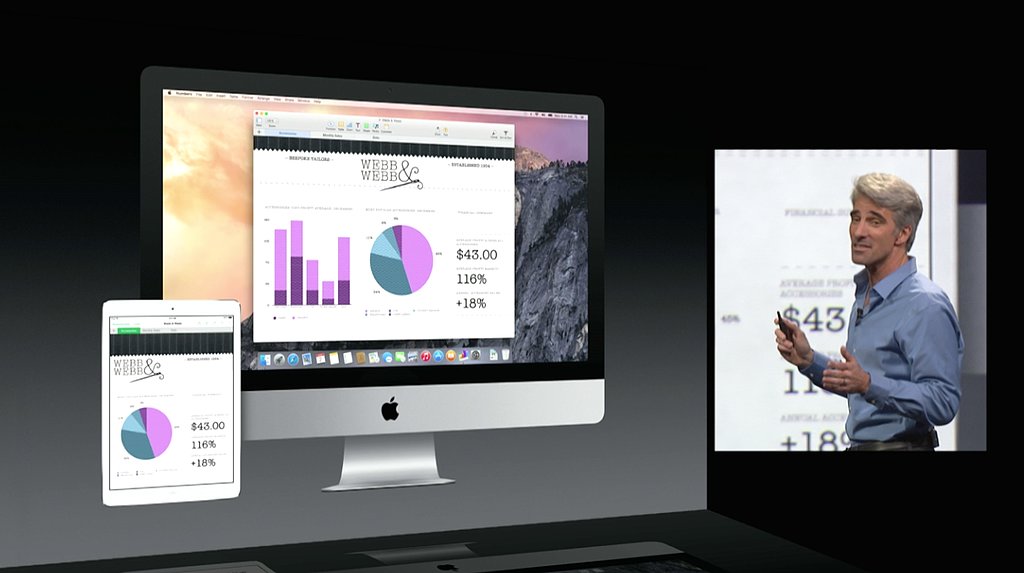 OK, this is good. In Yosemite, all your Apple devices are now aware of one another, so if you start something on your Mac (say, writing an email) but step away to your iPad, your iPad will prompt you to swipe and pick up where you left off so you can finish sending that email. Also, AirDrop [5] now works between iOS and Mac.
Use Your Computer as a Phone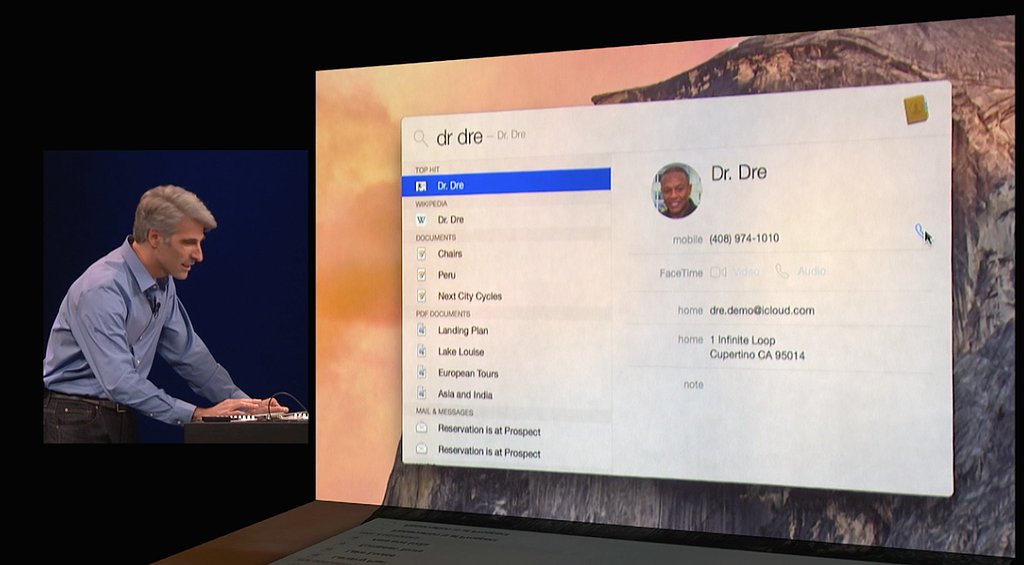 Whoa. You can now call and text any number [6] (even Android numbers!) from your Mac.
iCloud Drive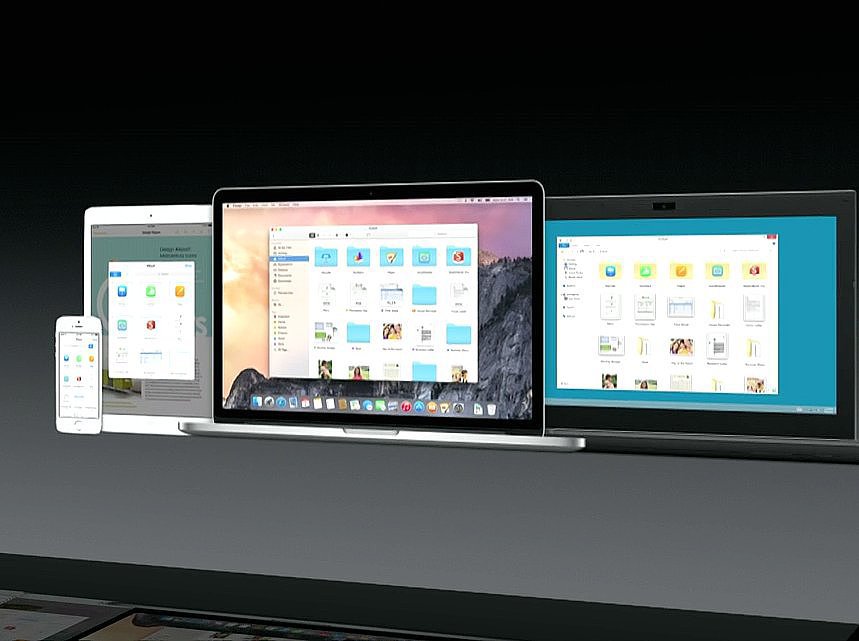 At last, iCloud is going to play nice with Windows computers. iCloud Drive, a new online storage system [7], works like Dropbox and Google Drive.
Spotlight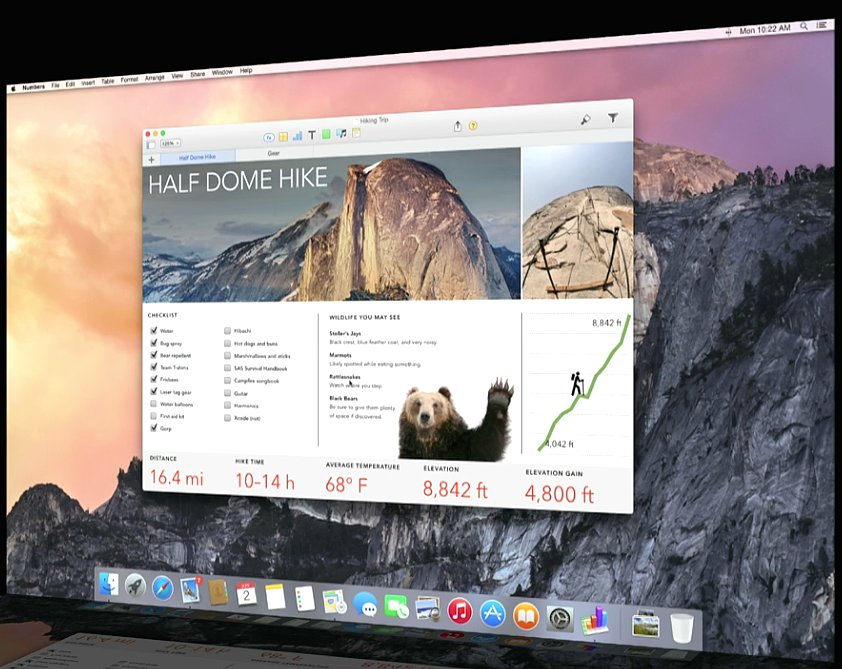 So cool! Type a word or phrase like "Yosemite" in spotlight, and you'll get news from the web, info from Wikipedia, maps, etc. related to the phrase. Search by people in Contacts, and bring up emails and reminders related to them.
Safari
You don't need the favorites bar anymore, because now just a click in the browser field gives access to your favorite sites. You'll also get automatic Spotlight suggestions (search "Yosemite" and get a Wikipedia blurb). Plus, no matter how many tabs are open, you can smoothly scroll through them or view them all together with a tab button. There's also a new sharing tab to share to social sites or email people with whom you frequently message.
Calendar Upgrade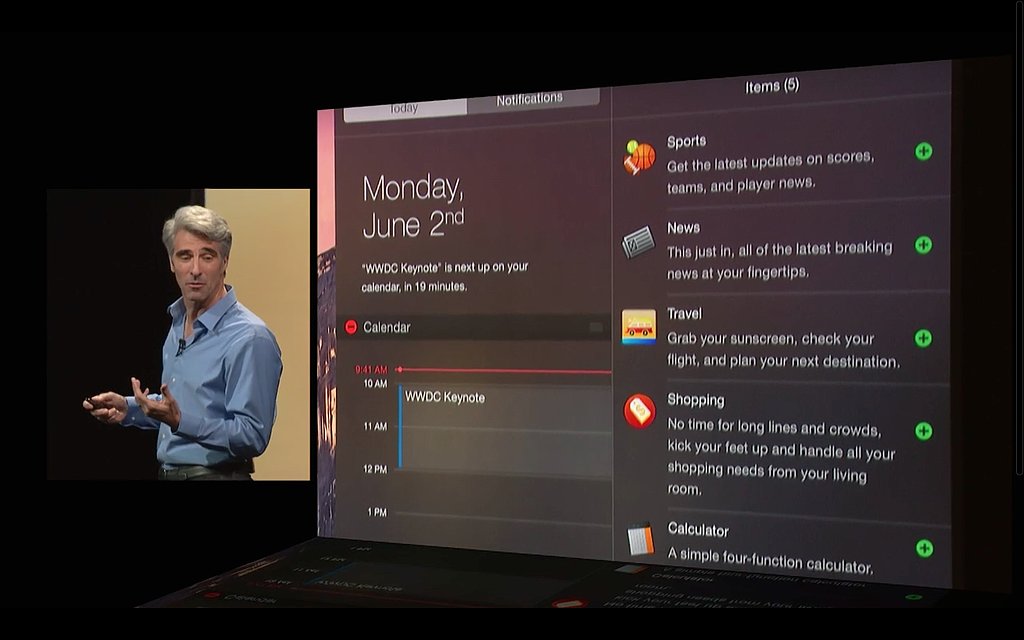 Week and day view got a new look! Plus, you can pull in hourly weather info and reminders and drag in widgets like calculator.
Mail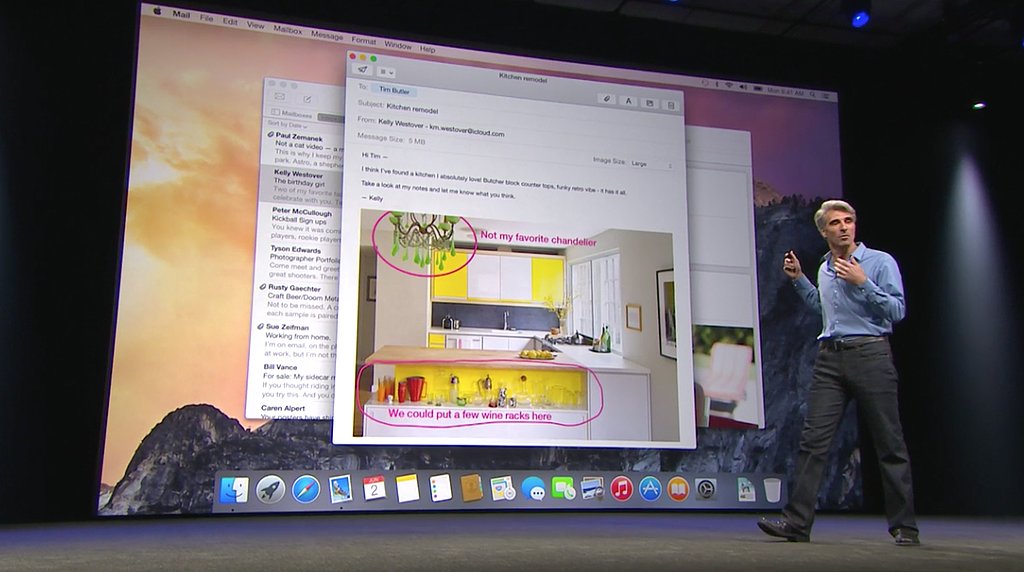 Mail just got faster and better. Expect reliable syncing, quick fetches of new mail, an easy way to share large attachments (up to 5GB) through Mail Drop, and a new feature that lets you draw on and make annotations to images sent in emails.
A New Look For Controls and Icons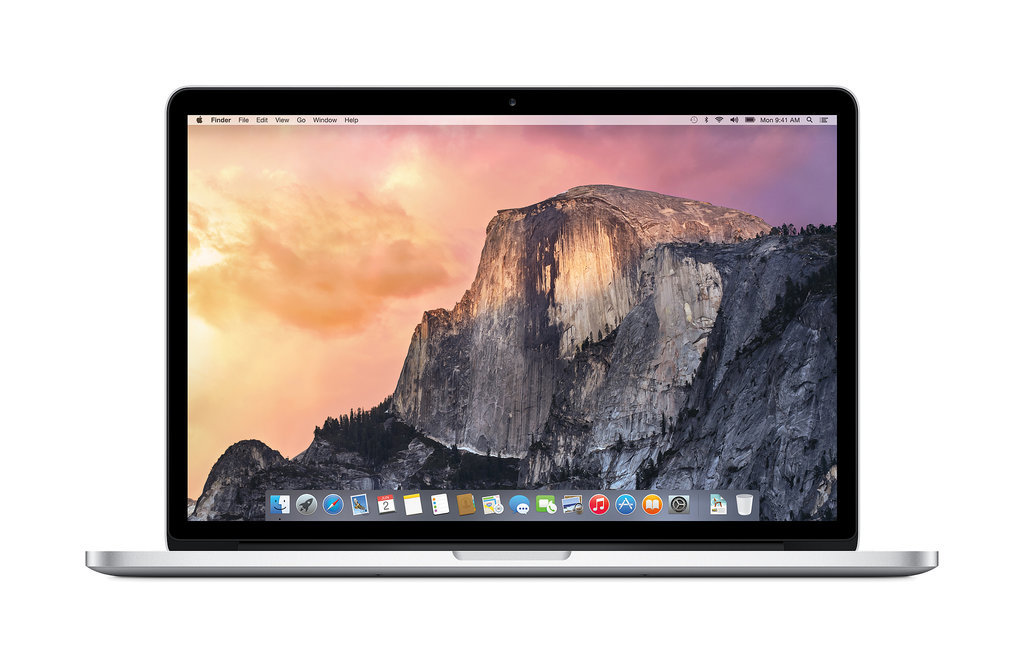 Expect a refined toolbar and windows with a translucency that changes based on the colors of your desktop background. New icons are also cleaner — check out that "gorgeous" trashcan. Plus, there's a dark mode in case you don't like those bright lights.
Source: Apple [8]
Notification Center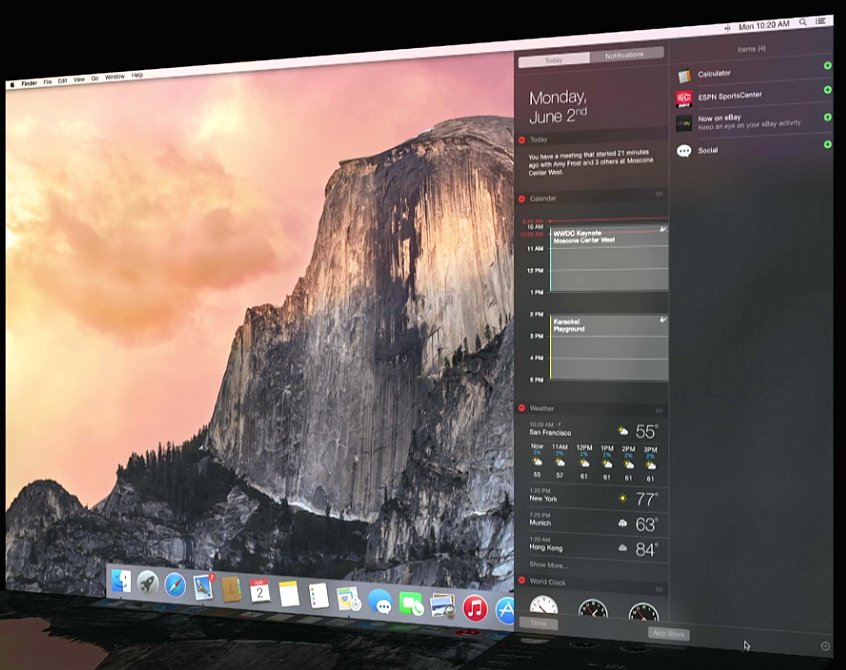 The best parts about the new notification center: customizable widgets and a dark interface option.