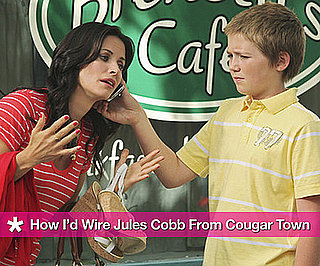 Oct 14 2009 - 10:15am
Cougar Town's Jules Cobb, played by Courteney Cox, is plenty hip, but a tad behind the times. She seems to have a good handle on her BlackBerry, but if she is going to catch up on everything she missed out on while she was playing young mommy and keep up with the youngsters in her life she's going to need a tech makeover. A lot has happened since the '80s! Jules will have to come to terms with the new tech dating rules and update her gadget drawer so she's ready for sexting, tagging and everything in between. How should she get hooked up? Read on for my sassy suggestions.




Photo copyright 2009 ABC, Inc.