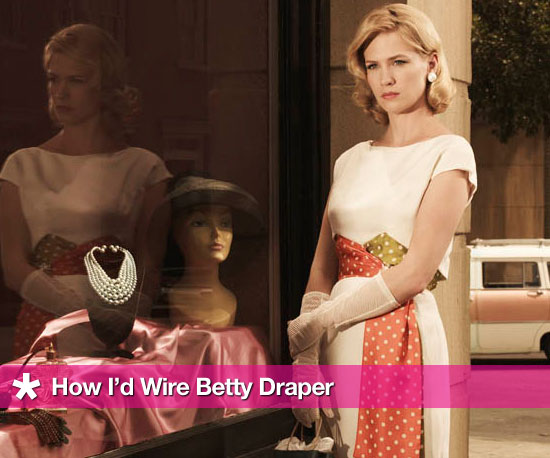 Sep 28 2009 - 3:50am
It's not easy being Betty Draper. The trendy housewife and former model from AMC's Mad Men has to keep up appearances, keep up with three children, and keep her often chaotic emotional life on track. She certainly deserves a few push presents after delivering her new baby and putting up with Don's adulterous antics. I've offered up some suggestions for how I'd wire hubby Don Draper, but it's Betty's turn.




The charming Mrs. Draper is all about keeping up with the Joneses, so instead of relying on predomindately vintage-inspired gizmos, I've collected an assortment of retro and modern devices that would assure the couture gal stayed connected if she were living in current day.




Photo courtesy of AMC