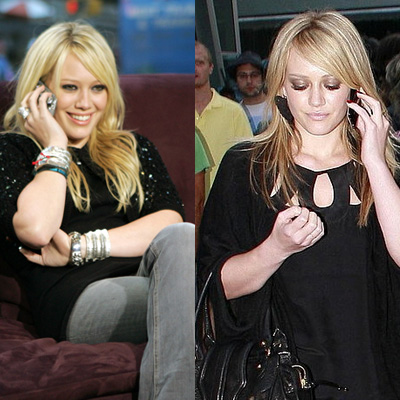 Nov 21 2008 - 4:00am
After Paris Hilton's Cell Phone Evolution slideshow, I'm sure you are all wondering if there's a celeb who can top her handheld collection over the years. Well, Hilary Duff may not have more cell phones, but she sure is a smartphone lover, as you'll see in this slideshow. She once told Switched that she made the switch from her Sidekick to the BlackBerry because the Sidekick felt big and more like a toy. She also said that she enjoyed the instant messenger feature that the BlackBerry offered.
Now it's time to take a peek at the slideshow to see her favorite phones over the past few years! And if you love checking out celebrity fashions, make sure you head on over to CelebStyle!