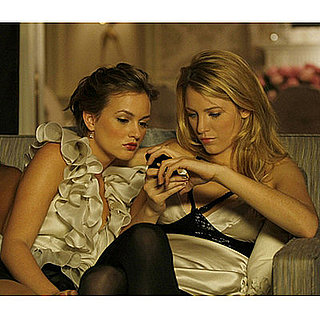 Nov 25 2008 - 2:00am
Sure, Britney, Paris, Lindsay, and Hilary have all had cell phone evolutions, but they're real people who are upgrading. The only fictional character I can think of who switches out her cell phone so fast is one Serena van der Woodsen of Gossip Girl. She's had at least two cell phones per season so far, changing them like she changes her incredibly short skirts. Check them out!
And if you want to find out all the details about Serena's chic fashions, make sure you head on over to CelebStyle!
Photos courtesy of The CW