Google Smart Contact Lens
Google Unveils a Sight For Smart Eyes
Finger pricking is a split-second pain that people suffering from diabetes know all too well. The latest concept tech from Google X hopes to eliminate those 'round-the-clock blood tests with a smart contact lens that tracks glucose levels without any prodding.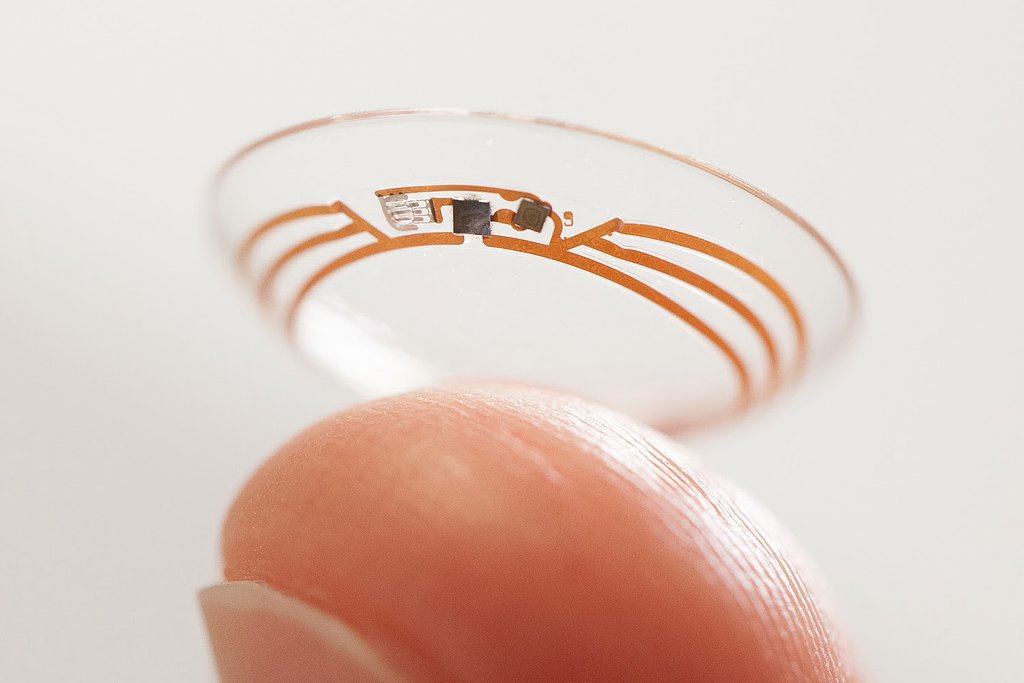 Google is taking wearable tech to the next level with its high-tech, on-eye medical devices. The Google X lenses can't identify strangers, like the ones in Mission Impossible 4 (watch the clip below for a little reminder), but they can measure glucose levels once per second.
The smart contact uses tears to identify blood sugar levels using a tiny wireless chip and a mini glucose sensor sandwiched between two soft contact lenses. Google is also looking into implementing tiny LEDs to notify the wearer when blood sugar is above or below certain levels.
It's still highly conceptual — but, in its early days, so was fellow Google X project Google Glass, which is now expanding beyond the Explorer program.
The smart contact lens is something diabetes patients will have to keep an eye out for. Until it's widely available, we'll have to turn to science fiction for our futuristic eyewear fix.