Geeksugar's Picks for Yellow Gadgets and Gizmos
Technicolor Toys: Yellow Gadgets and Accessories
Those on a magical mission to follow the yellow brick road will appreciate fine gadgets in the sunny hue. It's a lively, hopeful, and friendly color (think emoticons!), which is just what I want to feel when I look at my gizmos. While yellow is an uncommon color for big ticket gadgets, it makes for a fruity assortment of novelty gizmos and accessories. Here's a peek at some of the freshest yellow goodies on the market.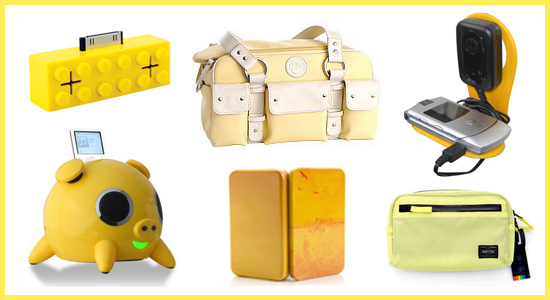 We're going to show you a whole
rainbow of gadgets, gizmos and accessories
this month to support creative
back-to-school shopping
so log on Monday to see what bright delights we showcase!