Today is May 4, otherwise known as Star Wars Day. If you encounter anyone wearing fanboy paraphernalia (though, of course, you're wearing geek gear with pride too) , make sure to greet them properly by saying, "May the fourth be with you!"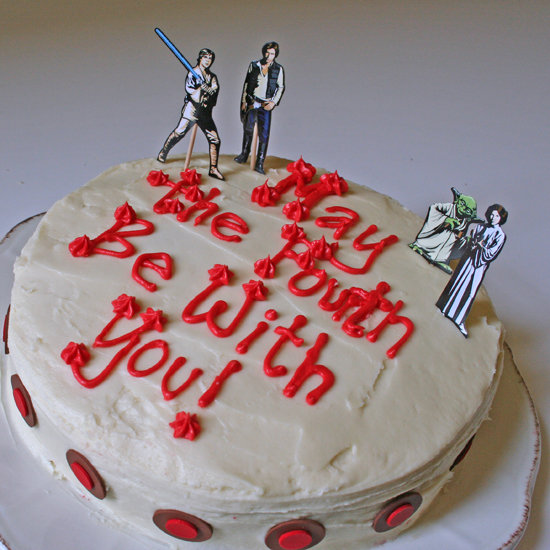 We made a Star Trek cake for Captain Picard's birthday, so of course we had to make a sweet treat for May 4 too.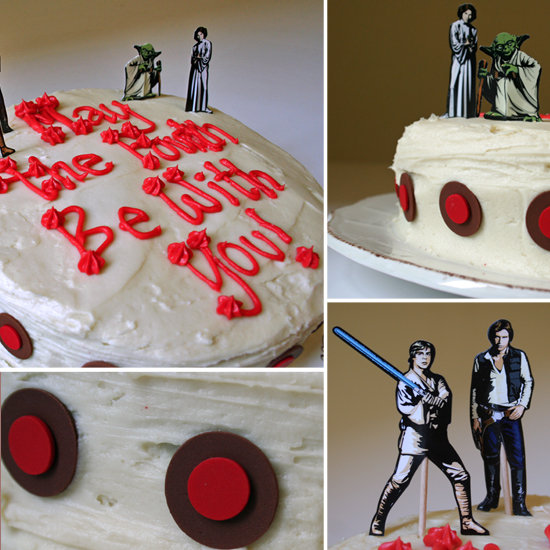 To replicate this fabulous and fairly easy Star Wars cake, take a look at my decorating tips.