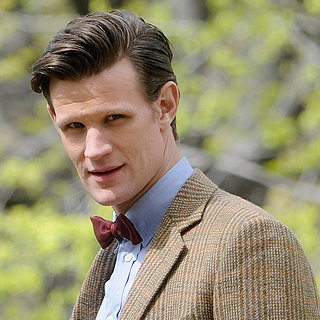 Mar 22 2013 - 2:41pm
The time to say goodbye to the eleventh Time Lord may be upon us. Doctor Who fans were buzzing today about reports that Matt Smith may bow out of Doctor Who come Christmas, though the rumors have yet to be confirmed by the BBC. While we're optimistic that the actor will stay on, it's only inevitable that Matt, who's been with the show for nearly four years, will one day leave our beloved Doctor Who.
But before bidding him farewell, we found it a fitting time for a Whovian retrospective. The only way to fully experience the extent of the Doctor's wild and eccentric ways is, of course, to see it — in action — for yourselves. So in what follows, we, as members of The Matt Smith Appreciation Society, proudly present 11 of the Eleventh Doctor's best moments.