Coding Classes For Girls
7 All-Female Coding Camps That Are Changing the Ratio
Computer Science Education Week is the week of Dec. 9 and we're kicking things off by shining a spotlight on coding camps empowering women to join tech. Very fittingly, this Monday is also the birthday of Grace Hopper, the subject of this week's Google Doodle. Grace, who also served as a US Navy rear admiral, wasn't only one of the first female programmers — she was one of the first programmers in the world, period.

Despite all of Grace's contributions to the field, the number of women in tech still dwindles: just 14 percent of executive positions in tech companies are held by women, and only three percent of tech start-ups are founded by women. Men outnumber women by a huge margin in STEM (science, technology, engineering, and math) fields, but several female-powered programs are looking to change the ratio and lure more ladies into coding and programming.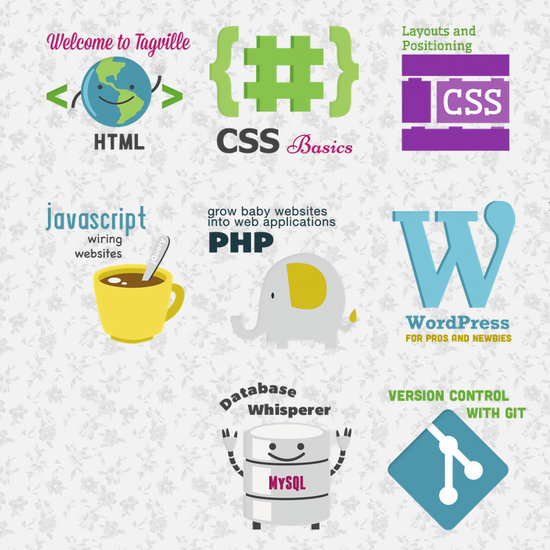 Increasing the much-needed presence of women in tech starts with nurturing the next generation, and the Girl Scouts of Greater Los Angeles are on it. In partnership with Women in Games International, the Girl Scouts are introducing a new video game designer patch requiring members to program games (unlike the Boy Scout version, which can be earned by just designing).
While the Girl Scouts' video game designer patch is not nationally recognized yet, Women in Games International's CEO Sheri Rubin told NBC that the organization is working to prove the patch is effective for fourth through sixth graders, before expanding to grades seven through 12 across the US.
If you're beyond your scouting years, don't give up just yet. All-female, career-changing coding camps are cropping up all around the country. Join your sisters in software and learn to code at one of these girl-powered programming courses.