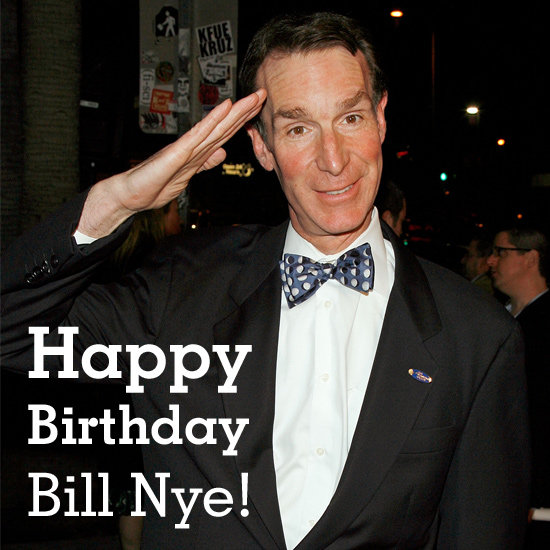 Nov 27 2012 - 2:42pm
Happy birthday, Bill Nye! The science guy turns 57 today, and we thought we'd get to know the man behind the bow tie a little better.
America's favorite science educator has quite the background, with a patent for an improved ballet toe shoe in his name, and a sundial legend for a father. Read on for even more surprising fun facts about the beloved host of Bill Nye the Science Guy.