These days we do everything on the phone — find dates, read books, shop for clothes — but you have been truly missing out if you haven't downloaded these beauty apps. You can get your next blowout delivered before happy hour, find a local nail artist to bedazzle your manicure, or schedule when it's time to reapply sunscreen with a few simple taps. Browse our top 10 favorite mobile beauty tools, and don't forget to download our POPSUGAR app for free [1]!
StyleSeat
This beauty app was recommended by actress Sophia Bush [2]. She uses StyleSeat [3] (free) to schedule last-minute beauty treatments as she travels from city to city. Individual stylists and makeup artists post their profile and their availability to hook up with potential clients. Consider this your Match.com for meeting a new beauty pro.
Lifebooker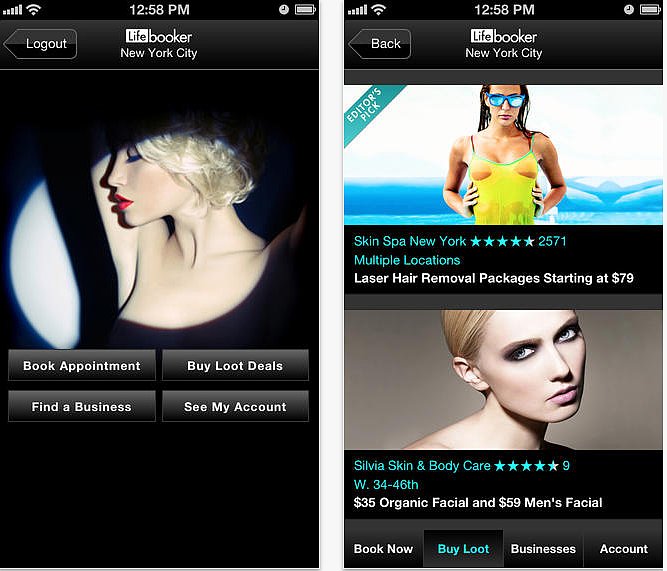 A blowout for 50 percent off? Sign us up! Lifebooker [4] (free) is the Groupon for beauty-lovers. This app will help you schedule facials, massages, or haircuts at a discounted rate. Or you can just clip treatment coupons the 21st century way.
TopCoat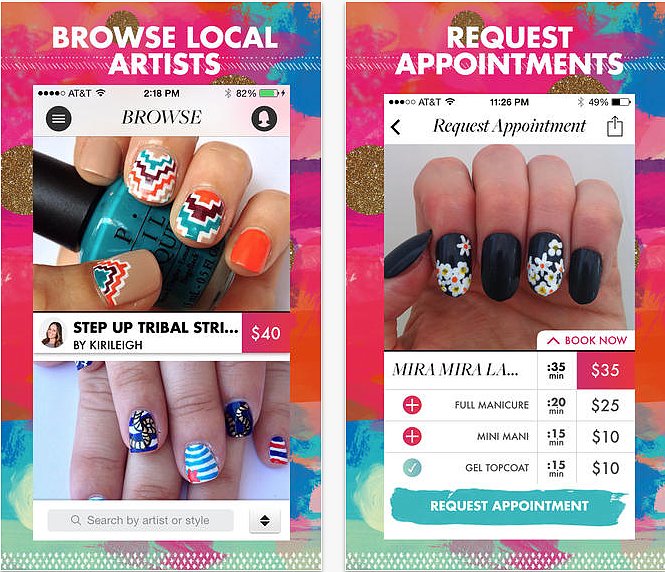 TopCoat [5] (free) is for the artistically challenged. It will help you book an appointment with a local nail art pro and pay via your phone. It's also a great way to display your personal designs or just get inspiration for your next manicure attempt.
Beautified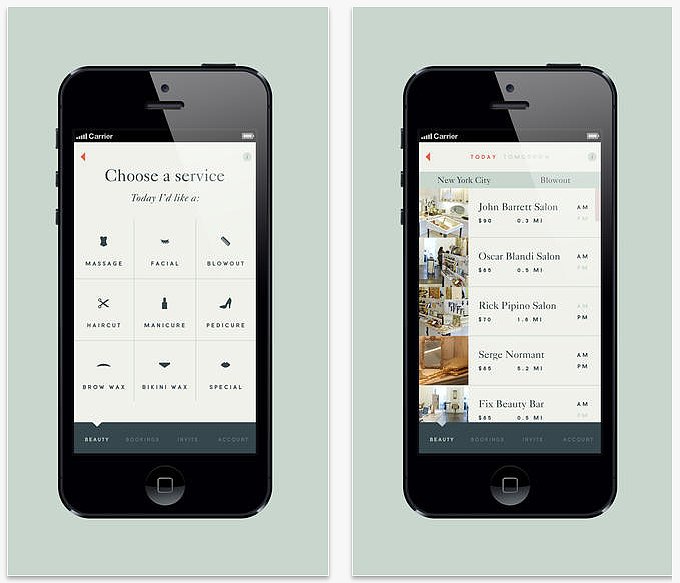 Sometimes 5 o'clock hits and happy hour just won't be enough. That's when you need Beautified [6] (free). This beauty savior by It girl and DJ Hannah Bronfman will help you schedule your massage, facial, or pedicure in a hurry. In fact, you can only schedule within a 48-hour window. It's a procrastinator's dream!
Leaping Bunny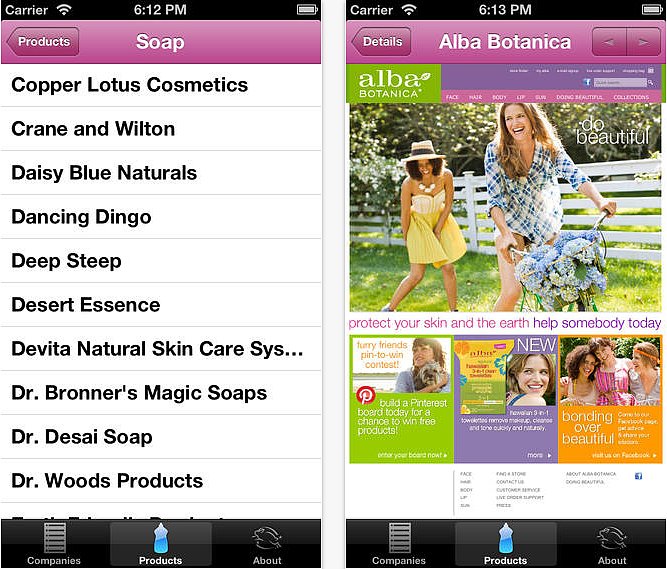 Unfortunately, the ingredients in our cosmetics and skin care products can undergo questionable testing before they hit shelves. The Leaping Bunny app [7] (free) helps make sure the products you use haven't been tested on animals. There is a comprehensive list of brands you can trust, and you can shop for anything from dish detergents to fragrances.
Beauty Mark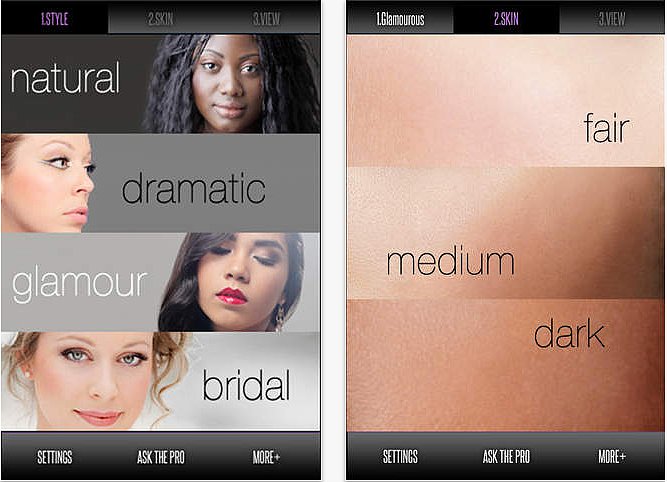 OK, you've got an hour before your big date. You need to look fabulous: what do you do? Download Beauty Mark [8] ($3). You can pick your occasion (glamorous, natural). Then pick your skin tone (fair to deep) to see a model wearing the looks. You can mix and match eye makeup and lipstick options on the model until you find the right combination. Finally, you can get video tutorials and product recommendations instantly. It's like YouTube but condensed.
Nevus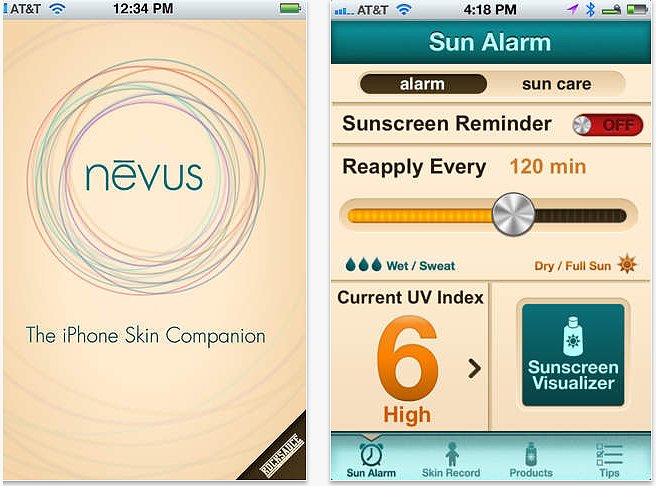 With the Nevus [9] ($3) app on hand, you have no more excuses for skipping sunscreen. You can set an alarm to remind you to reapply, and it will even tell you how much to put on with the visualizer. The app also has a section to help you document any unusual moles and get product recommendations from your dermatologist. Nevus makes going to the beach a much safer situation for your skin.
MatchMaker by True Match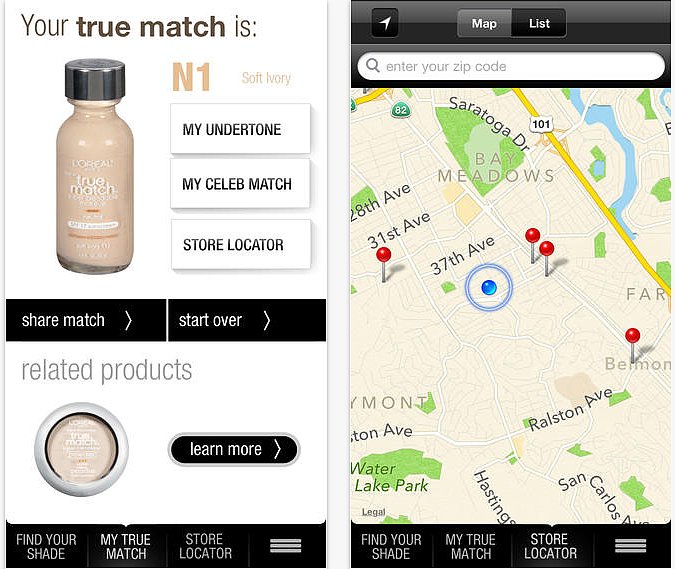 Finding the perfect foundation shade in the drugstore is like spinning a roulette wheel in Vegas — it's all luck. But with this L'Oréal app, you can take some of the guesswork out of the process. MatchMaker by True Match [10] (free) finds your undertone, your exact foundation match, and the closest drugstore. But the best part is you get a celebrity skin look-alike. Are you a J Lo or a Liya Kebede?
Glamsquad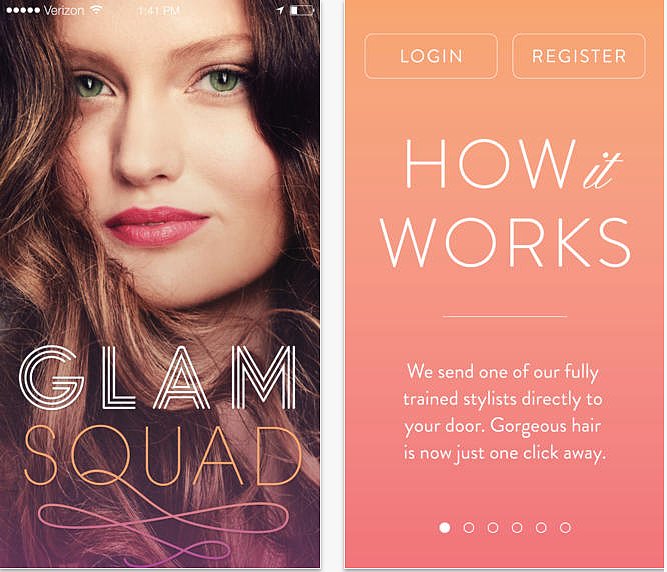 Celebrities pack up their glam squads of pros and take them on the road, so they never have to worry about unkempt hair. Well, the closest thing to that for the average lady is Glamsquad [11] (free). You can request a blowout or braided style through this app, and a stylist will come to your house or office to primp you personally. The downside: it's currently only available for those who live in Manhattan and Brooklyn, NY.
Sephora to Go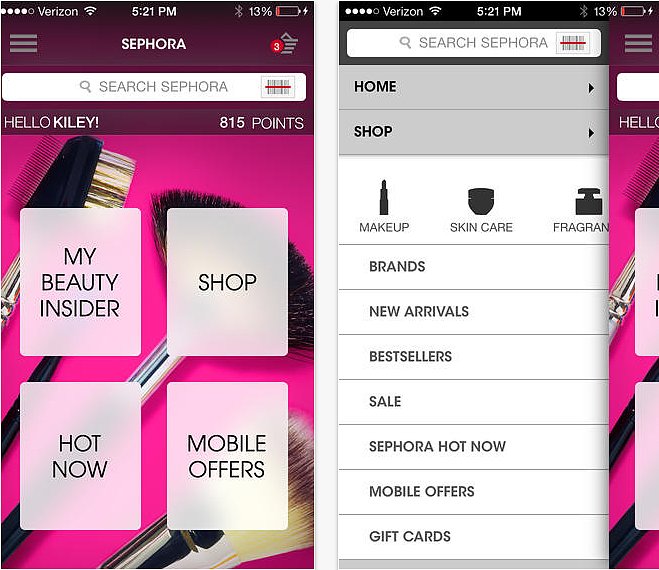 The Sephora to Go [12] (free) app is probably bad news for beauty junkies. It makes it even easier to buy the products you love on the go, meaning your next beauty haul can be done while you commute in the morning.