Start chillin' your Pepsi Free's and practicing your guitar licks, cause the Back to the Future trilogy on Blu-ray hits stores today! Coming with all three installments (along with digital copies for your mobile devices), the BTTF 25th anniversary edition comes packed with hours of behind the scenes footage, deleted scenes, and documentaries so you can get a closer look at the making of everyone's favorite time travel trilogy.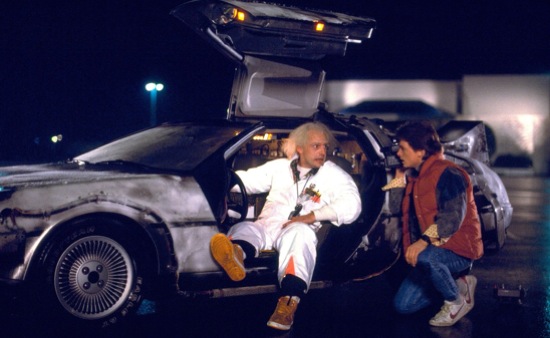 I got a chance to check out the Blu-ray pack for myself and was truly amazed at the film quality — the flicks have all been remastered for HD viewing and look better than when they were first released in theaters in 1985. Couple this with the announcement that the Back to the Future game is hitting your Mac, PC, and PS3 beginning next month, well it's going to be a very heavy holiday, indeed.
Where can you get the goods? Find out more (including what other big-name star auditioned to be Marty McFly) after the break.