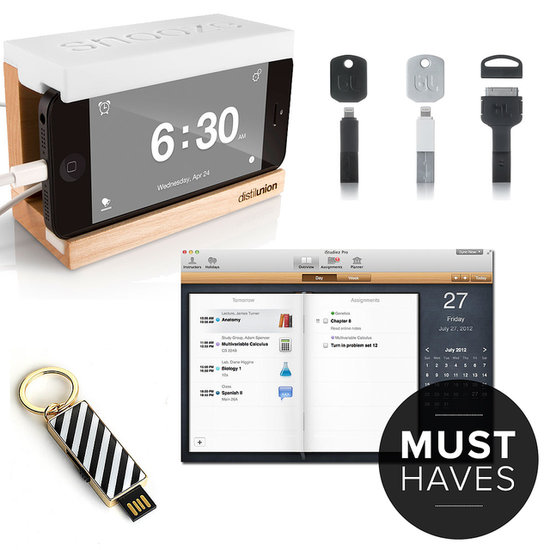 Sep 3 2013 - 11:55am
Not quite ready for pumpkin spice everything just yet, we're easing into the seasonal transition with what we know best: gadgets and gizmos aplenty. Whether you're in need of a new laptop for the semester or love to use back to school as a time to refresh your work life, we tracked down our favorite picks for computing on the go, power boosts, and on-trend phone cases for September.
Even if you're not headed back to a campus this month, these picks will shift your productivity into high gear, making for the ultimate Fall refresher.