Simple forms, when arranged in intricate and symmetrical patterns, can be absolutely mesmerizing. The Geometry Daily Tumblr is a testament to the power of minimalism, and bringing design back to basics.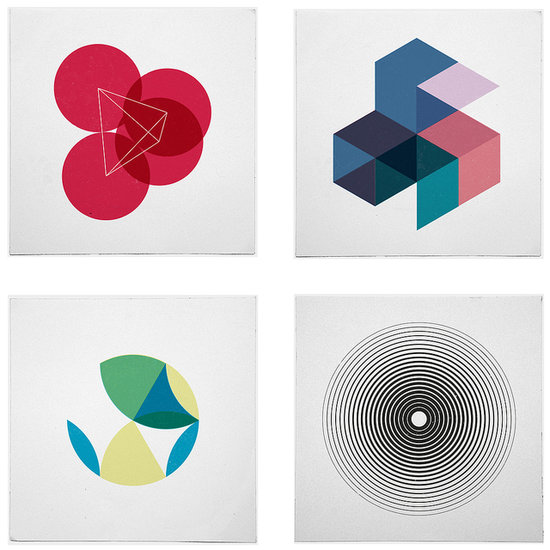 The artist behind the imagery is Tilman, who only goes by one name, teaches interaction design at the University of Applied Sciences, and is also a graphic designer living and working in Nuremberg, Germany. He embarked on this daily design challenge while taking a year off of agency design work, and the Tumblr's popularity has grown so much that Tilman now sells prints and t-shirts featuring his designs.
Why did Tilman decide to immerse himself with 365 days of geometry? The shapes are "a simplification of our real world, but also their building blocks. Geometry . . . defines how our world is constructed," he explained. Each design is created as a vector graphic in Illustrator, then printed on paper. The creations are various shapes and sizes, but always designed with minimalism in mind, against a white background.
The four prints featured here are our favorites. Clockwise from left is Four Touching Spheres Form a Tetrahedron, Super Cubes, Staring at the Sun, and Summer Here Kids. Check out Geometry Daily to see the rest of Tilman's graphic illustrations, and for more mesmerizing Internet finds, follow us at popsugartech.tumblr.com.