Coming up short for Valentine's Day date ideas? If you and your sweetheart are more of the geeky persuasion, simply hitting up an overpriced restaurant just won't cut it. We brainstormed 50 date ideas that incorporate science, tech, and video games, for a special Valentine's eve. But don't limit yourself — tackle these date ideas all year!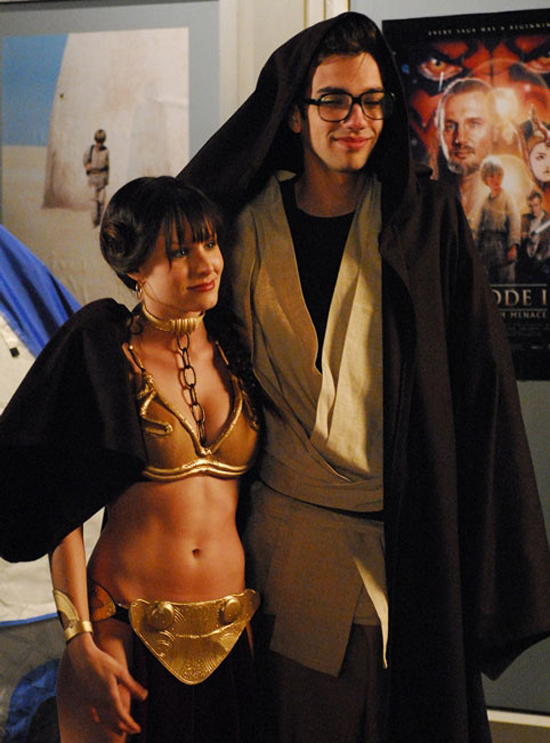 Bundle up, pack a dinner picnic, and head to the park for some stargazing.
Watch Contact (for the millionth time).
Go to a science museum.
Hit the natural history museum and check out your favorite dino bones.
Go retro — grab a roll of quarters, a slice or two, and hit the pizza parlor arcade.
Build your own planetarium with glow-in-the-dark stickers.
Catch up with the Doctor Who craze by watching the series from the beginning.
Throw a Star Wars party for two.
Whip up a batch of Cloud 9 mojitos (complete with mason jar glasses) and have a Battlestar Galactica marathon.
Visit Nerdy Day Trips and find geeky stuff to do near you.
Go to the planetarium.
Take a dream vacay to the Hobbit Hotel in New Zealand.
Spend a few romantic nights in the Hobbit House of Montana.
Visit the actual Lord of the Rings movie set.
Travel to the Chott el Djerid salt lakes in Tunisia, which were transformed into Luke Skywalker's home on Tatooine.
See the rest of the list after the break!