There's no denying that DSLRs are great at taking quality photos. But you can take pictures that are just as great — truly! — straight from your phone with just a few pointers. If you're headed to a wedding soon, these tips will help you realize you don't have to be a professional to produce wonderful images that everyone will be sharing. Here, we break down how you can go from guest to wedding photographer in a, er, flash.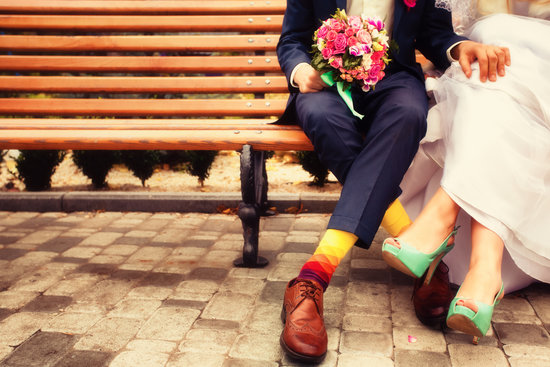 Look for the light: Great lighting will be your best friend when it comes to taking awesome photos. Pay attention to where natural light falls. For instance, if someone's back is to the bright sun shining overhead, she will come out looking dark. And steer clear of using flash: it only makes your photos look less authentic.
Set your focus and exposure: Once you know the shot you want to take, tap the screen on your phone's camera to set your focus and exposure where you want it. For instance, the thing you tap on will look sharp as opposed to blurry. And if you tap on the brightest object in the shot (a window, for instance), the rest of your photo will look especially dark. You'll have to practice based on your phone's settings, but giving thought to these two details will make all the difference between a mediocre and great photo.
There are even more pro tips for wedding day photos after the break.