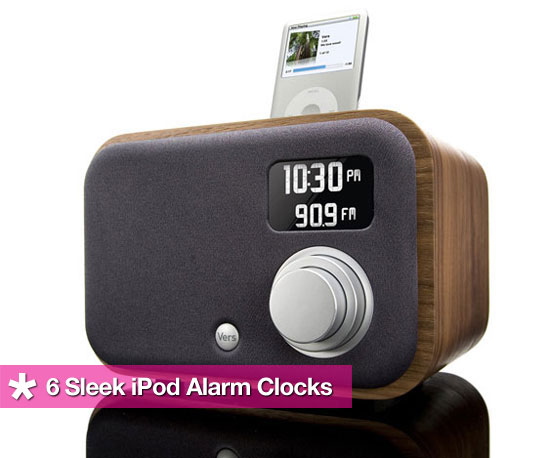 Aug 13 2009 - 11:06am
Wakey wakey! There's nothing I despise more than being jerked awake from a deep sleep by a loud alarm. Who invented those anyway? Instead of jumping out of your skin every time that buzzer starts, think about this: you could be waking up to your favorite song every morning. I know — mind blowing.
Check out some of my picks for sleek and sane alarm clocks that double as iPod players. At least now you won't break your snooze button.