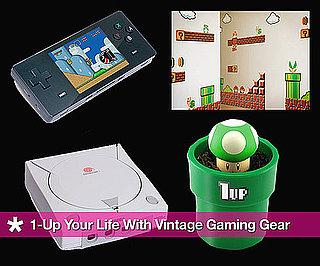 Sep 15 2009 - 11:05am
Sweet nostalgia floats over me whenever I remember playing Super Mario or Donkey Kong with my friends. It's that arcades-are-totally-awesome feeling. That Summer-should-never-end feeling. Retailers continue to bank on those fond memories with novelty, vintage-gaming gear designed to dress up your desktop, or turn your modern gaming console into a vintage classic so you can relive the gaming wins of your youth and love of NES. Stock up on these vintage geek toys to 1-Up your life.




Don't forget to vote for your favorite classic games in our Best Video Game Ever bracket!